Natural Remedy: Prepared with a perfect blend of active ingredients derived from plants and minerals. A bad breath treatment, this halitosis remedy works naturally to get rid of bad breath. An all-natural oral health product that is perfectly safe as it contains no artificial ingredients, flavors, additives, or harmful chemicals.
Effective Solution: A deep, effective halitosis remedy that targets the root cause of bad breath. Natural drops for gum soothing support, taken internally to neutralize the toxins and bacteria that cause bad breath.
Improved Oral Health: Oral health is important for a healthy body, unhealthy teeth and gums can lead to a variety of diseases. This bad breath treatment ensures oral hygiene with drops that help in the elimination of breath odor and restore the balance of healthy bacteria in the mouth and digestive system.
Easy-To-Use Drip Technology: The bottle is designed with controlled drip technology for a no-mess, waste-free experience. Tilt the bottle to the side to release the desired number of drops.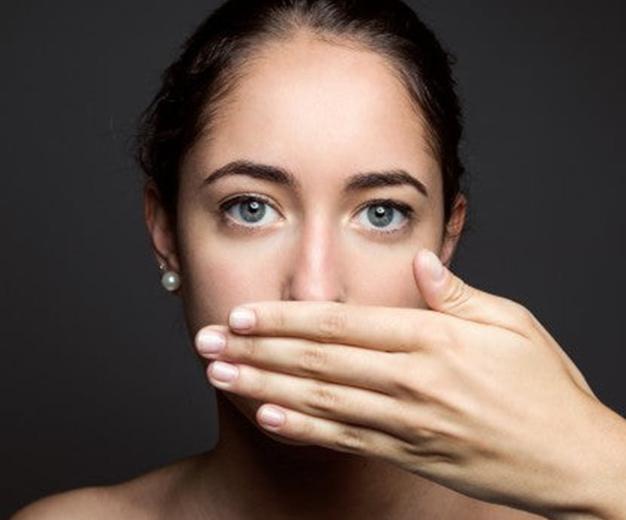 Are you self-conscious and feel under-confident due to your bad breath problem? Have you tried everything but couldn't get the proper solution?
Then it is time to try the BestMade Natural Products Halitosis BM249 to get rid of all these problems and have fresh breath!
Safe & Natural: This bad-breath fighting remedy is drops made from all natural ingredients that contain no harmful chemicals or artificial additives. You can use it without worrying about the side effects.
Ultimate Solution: Smelly breath not only lowers your confidence level but may also lead to various other health problems. Stop this unwanted problem of bad breath and bring back your amazing breath and the confidence to have a nice conversation.
Convenient Packing: The breath freshener drops are prepared following high-quality standards and come in a sealed bottle to preserve the quality. The controlled drip technology helps to pour the liquid conveniently without creating any kind of mess.
ACTIVE INGREDIENTS
Merc SolD200 200C, IlliciumØ, CinnamonØ, Aqua RosaØ.
NON-ACTIVE INGREDIENTS
- Prevents the growth of bacteria, viruses and mold
- Ensures the effectiveness of the product
- Can withstand temperature changes
HOW TO USE THIS PRODUCT
Take 10-15 drops 3-4 times a day in 4- 8 oz of water. If you weigh less than 100lbs, use half a dose or take as prescribed.
PRODUCT INFORMATION
30mL approximately a 1 month supply when used as recommended.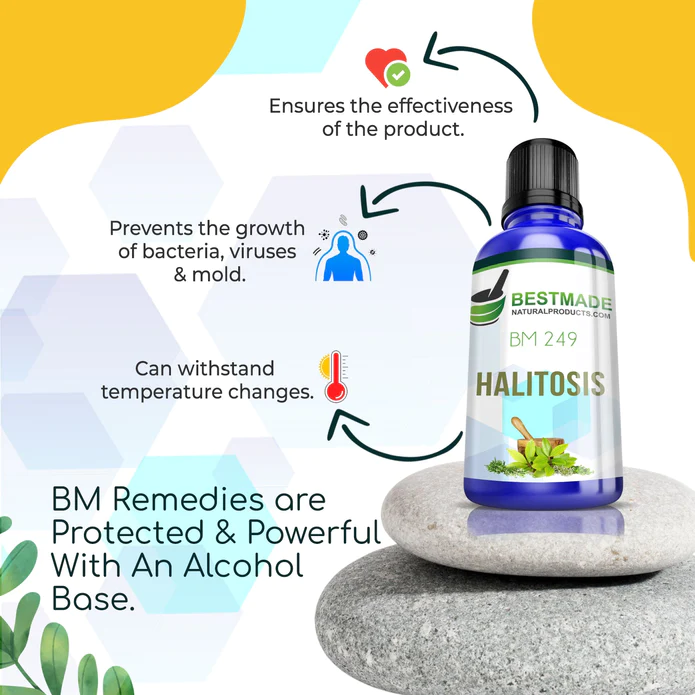 100% Money-Back Guarantee
All of our products have a 100% Guarantee. If you are unhappy for any reason and we do not resolve it, We will refund 100% of the original Purchase price. Our goal is to help you and we stand behind our products.
Our site provides information regarding health and wellness, it is not a substitute for professional medical advice. You should always consult with your doctor or health care provider regarding your health concerns, and read all directions and information on dietary supplements prior to use.
* Claims based on traditional homeopathic practice, not accepted medical evidence. Not FDA evaluated.
Other Product You Might Be Interested In
Learn More About Bestmade Homepathic Products
Additional Resources
We also have additional resources to help you optimize your health. Click the button below to get the best Oral Health Tips for Wellness!