Tired Of Allergies Interfering With Your Life?
Seasonal allergies can cause congestion, post nasal drip, and painful headaches. Chronic congestion often leads to sinus infections. Allergy pills MAY provide some headache support and sinus support, but the side effects can be ridiculous. Here are just a few possible side effects of allergy medicine:
Dry Mouth

Dizziness

Nausea

Drowsiness

Restlessness
Get effective, natural support without having to worry about side effects. Our custom blend of natural plant and mineral ingredients is gentle on you and tough on your allergy symptoms.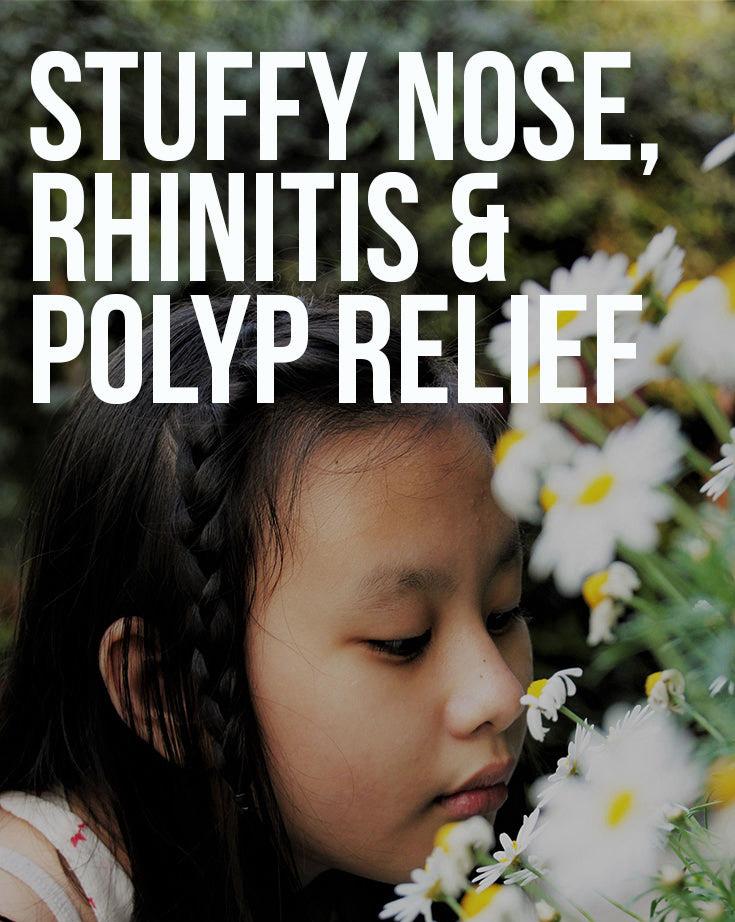 Nasal Polyps & Pain Support
For people that have chronic sinus congestion, sinus infections and headaches another factor must be considered and that is the possibility of nasal polyps.
The cause of nasal polyps is not well understood, some believe that it results from allergies while others believe that it is caused by sinus infections.
Nasal Polyps are a very persistent and frustrating health and wellness issue. Your options for treatment include surgery, corticosteroids, and other prescription drugs. If you're considering surgery, we ask you to try this product.
Our BestMade, all-natural formula BM 100 for Nasal Polyps is surprisingly effective.
It can even be used for long-standing problems with nasal congestion, deviated septum, rhinitis, swelling, inflammation of the lining of the nose, sneezing and poor sense of taste or smell.
If it works for you, then you've found a safe and natural way to manage your health.
If any of our products don't give you the results that you expect, we'll give you a 100% refund.
More About This Product
ACTIVE INGREDIENTS
Agraphis NutansD4 40C, CastoreumD4 40C, Formica RufaD1 10C, Lemna MinorD3 30C, Sanguinaria NitricumD3 30C, Sticta PulD2 20C, Teucrium MarumD1 10C, ThujaD3 30C
NON-ACTIVE INGREDIENTS
- Prevents the growth of bacteria, viruses and mold
- Ensures the effectiveness of the product
- Can withstand temperature changes
HOW TO USE THIS PRODUCT
Take 10-15 drops 3-4 times a day in 8 oz of water. If you weigh less than 100lbs, use half a dose or take as prescribed.
PRODUCT INFORMATION
30mL approximately a 1 month supply when used as recommended.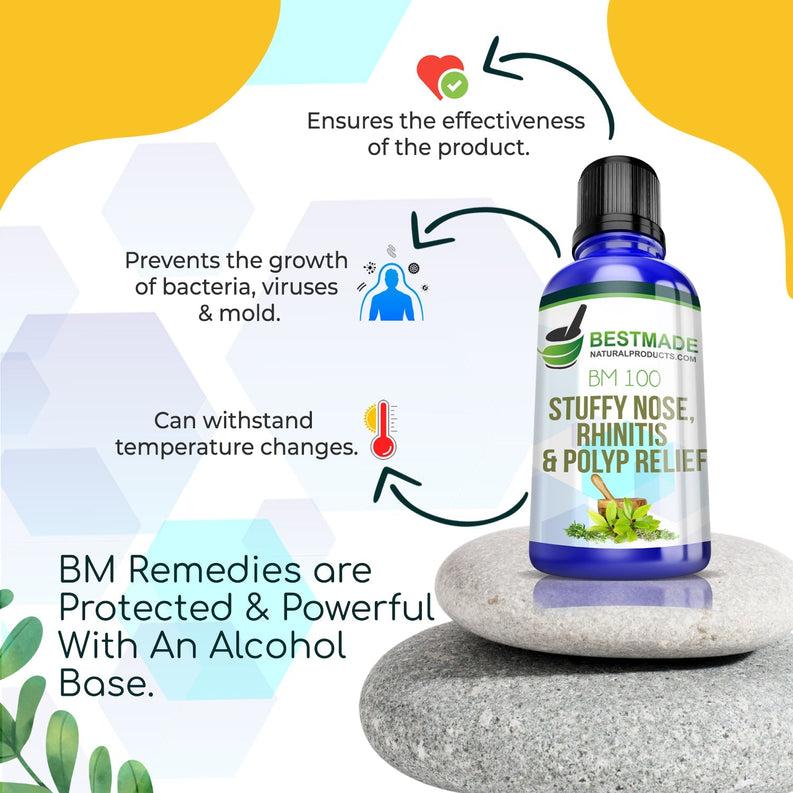 100% Money-Back Guarantee
All of our products have a 100% Guarantee. If you are unhappy for any reason and we do not resolve it, We will refund 100% of the original Purchase price. Our goal is to help you and we stand behind our products.
Our site provides information regarding health and wellness, it is not a substitute for professional medical advice. You should always consult with your doctor or health care provider regarding your health concerns, and read all directions and information on dietary supplements prior to use.
* Claims based on traditional homeopathic practice, not accepted medical evidence. Not FDA evaluated.
Other Products You Might Be Interested In
Learn More About Bestmade Homepathic Products
Additional Resources
We also have additional resources to help you optimize your health. Click the button below to get more information about Indoor Air Pollution and what you can do to improve air quality indoors.