What is Scabies?
Scabies is an infestation of the skin with the microscopic mite Sarcoptes scabei. This infestation is common and found worldwide and affects people of all races.
Scabies spreads rapidly under crowded conditions where there is frequent skin to skin contact between people such as in schools, hospitals, institutions, child care centers and nursing homes.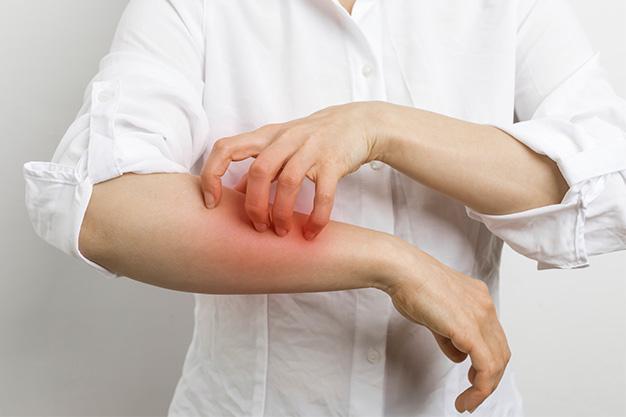 Symptoms of Scabies
The general symptoms of the scabies are pimple-like irritations, burrows or rash of the skin, especially the webbing between the fingers; the skin folds on the wrist, elbow, or knee; the penis, the breast, or shoulder blades.
Intense itching, especially at night and over most of the body. Sores on the body caused by scratching. These sores can sometimes become infected with bacteria.
More About This Product
ACTIVE INGREDIENTS
VariolinumD100 100C, Mang ActD30 30C, BoraxD30 30C, Secale CorD30 30C, BromiumD30 30C, MezeriumD30 30C
NON-ACTIVE INGREDIENTS
- Prevents the growth of bacteria, viruses and mold
- Ensures the effectiveness of the product
- Can withstand temperature changes
HOW TO USE THIS PRODUCT
Take 10-15 drops 3-4 times a day in 8 oz of water. If you weigh less than 100lbs, use half a dose or take as prescribed.
PRODUCT INFORMATION
30mL approximately a 1 month supply when used as recommended.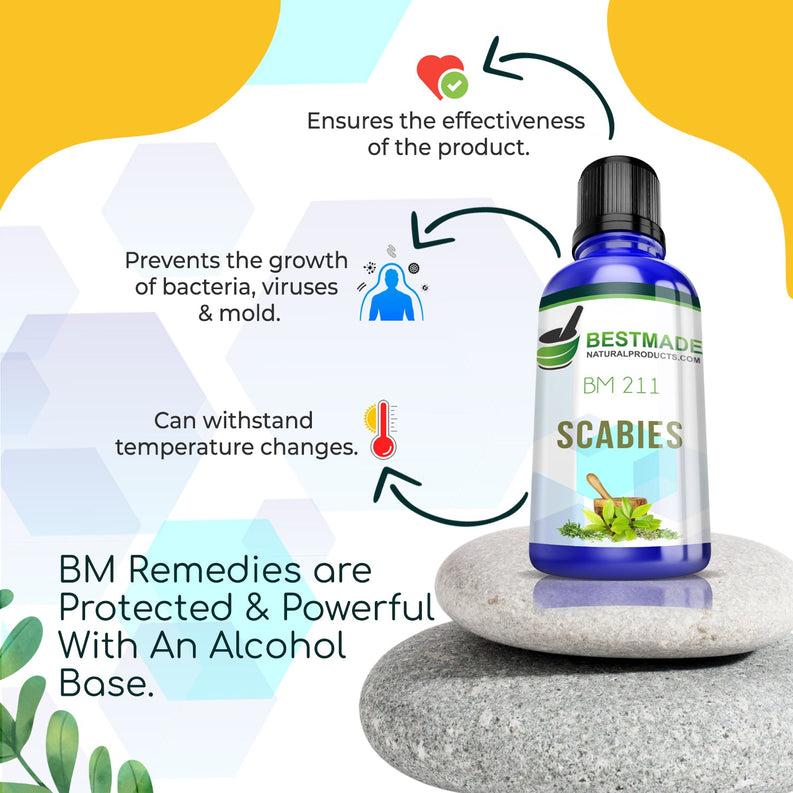 100% Money-Back Guarantee
All of our products have a 100% Guarantee. If you are unhappy for any reason and we do not resolve it, We will refund 100% of the original Purchase price. Our goal is to help you and we stand behind our products.
Our site provides information regarding health and wellness, it is not a substitute for professional medical advice. You should always consult with your doctor or health care provider regarding your health concerns, and read all directions and information on dietary supplements prior to use.
* Claims based on traditional homeopathic practice, not accepted medical evidence. Not FDA evaluated.
Other Products You Might Be Interested In
Learn More About Bestmade Homepathic Products
Additional Resources
We also have additional resources to help you optimize your health. Click the button below to get more information about Scabies and how to identify it.