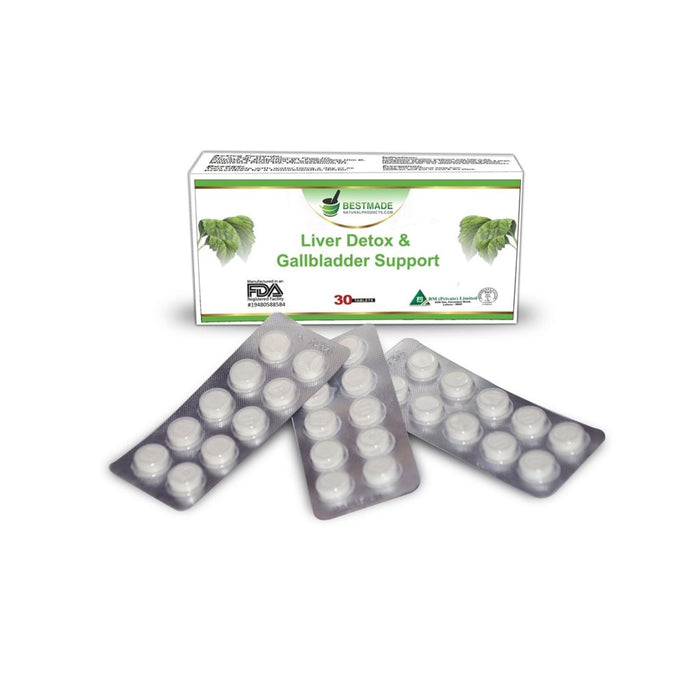 Highly Concentrated Liver Detoxification Remedy
Sold out
Original price
$28.99
-
Original price
$28.99
Highly Concentrated Liver Detoxification| Supports Liver and Gallbladder Function| Cleansing Properties help address Toxins from food & medicine | Addresses Fatty Liver and Gallbladder Inflammation
SUPPORT & CLEANSE a natural treatment to improve liver and gallbladder function gentle and safe too
FEEL THE DIFFERENCE Use when you over indulge in food and drink, help your body recover and detoxify
A NATURAL SUPPLEMENT for Fatty liver, high cholesterol and gallbladder inflammation. 
BOOSTS YOUR IMMUNE RESPONSE and improves your overall health, also provides liver protection
EASY TO TAKE TABLETS can be chewed or swallowed.  Great for adults, children, dogs and cats too!
DETOX WITH A DIFFERENCE! Have you over indulged in alcohol or fatty foods and now you just aren't feeling so great?  These all natural supplements will support your liver and gallbladder health with a powerful, but gentle blend of active ingredients to help your body when you are dealing with discomforts caused by the medication, food and alcohol in your system.  If you have over indulged this product is for you!  
ARE YOU AT RISK FOR A FATTY LIVER? Do you have abdominal pain and is constant fatigue getting you down?  Obesity, insulin resistance, high blood sugar, triglycerides and alcohol are all factors that can cause fatty liver which can then lead to many other risk factors like high cholesterol.  Our product addresses fatty liver and helps your body try to recover as much liver function as possible while supporting you system so it can deal with the various health problems that result from fatty liver. 
POOR LIVER FUNCTION CAN LEAD TO GALLBLADDER DISEASE.   Liver Detox and Gallbladder Support is a great supplementary treatment this formula can address inflammation and blockages in the gallbladder too
BOOST IMMUNITY, FEEL BETTER AND HAVE MORE ENERGY you should gradually start to feel better and experience and increase in energy when taking this product.
A SIMPLE SOLUTION - You do not have to take huge pills that are hard to swallow and leave a terrible taste in your mouth; simply take one small easy to swallow tablet 3 times a day. This product is safe for all family members; use half a dose 3 times daily.  
All of our products have a 100% Guarantee. If you are unhappy for any reason and we do not resolve it, We will refund 100% of the original Purchase price. Our goal is to help you, so we stand behind our products.

Our site provides information regarding health and wellness, it is not a substitute for professional medical advice. You should always consult with your doctor or health care provider regarding your health concerns, and read all directions and information on dietary supplements prior to use.

*Claims based on traditional homeopathic practice, not accepted medical evidence. Not FDA evaluated.
CLICK IMAGE FOR MORE INFO ABOUT LIVER CARE