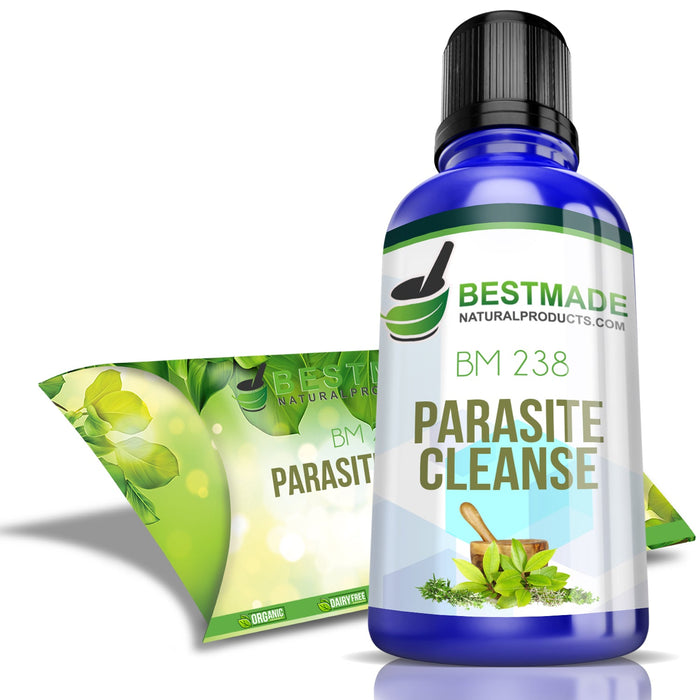 Natural Remedy - Parasite Cleanse (BM238)
Sale
Sale
Original price
$48.99
-
Original price
$48.99
WORMS (ROUND, TAPE OR THREAD) - PARASITE CLEANSE


There can be over 100 different types of parasite worms living in human bodies. Some are microscopic in size while others can be seen quite easily. These common organisms can be found everywhere in our environment, in the air we breath, in the water we drink, or in the food we eat. BM Compositum 238 may help to eliminate round, tape and thread worms. Worm infestations constitute an important health problem, especially in the children. Worm infestations are generally not noticed but can sometimes lead to significant problems, which affect many organ systems. Most of these are a result of unsanitary living conditions and poor food preparation. In countries like ours, these constitute an important public health problem because infestation by hookworms is the cause of anaemia in a significant number of children. Apart from the characteristic itching in the anal area produced by pinworm infection most of the symptoms of worm infections are non characteristic. These include: anaemia, diarrhoea, nausea, vomiting, changes in appetite, fatigue, wheezing, coughing or other breathing difficulties.


ACTIVE INGREDIENTS IN PARASITE CLEANSE REMEDY
SantonineD6 60C, CinaD6 60C, SiliceaD6 60C, IndigoD6 60C, AmbrosiaD6 60C, Cuccurbita CitD3 30C, Cuccurbita PepD3 30C
NON ACTIVE INGREDIENTS


HOW TO USE THIS PRODUCT
Take 10-15 drops 3-4 times a day in 8 oz of water. If you weigh less than 100lbs use half a dose or take as prescribed. 
PRODUCT INFORMATION
30mL approximately a 1 month supply when used as recommended
100% MONEY BACK GUARANTEE
Other Products you Might be Interested in...
All of our products have a 100% Guarantee. If you are unhappy for any reason and we do not resolve it, We will refund 100% of the original Purchase price. Our goal is to help you, so we stand behind our products.

Our site provides information regarding health and wellness, it is not a substitute for professional medical advice. You should always consult with your doctor or health care provider regarding your health concerns, and read all directions and information on dietary supplements prior to use.

*Claims based on traditional homeopathic practice, not accepted medical evidence. Not FDA evaluated.
Additional Resources that Can Help You Optimize Your Health 
Click on the images for more info on related topics!