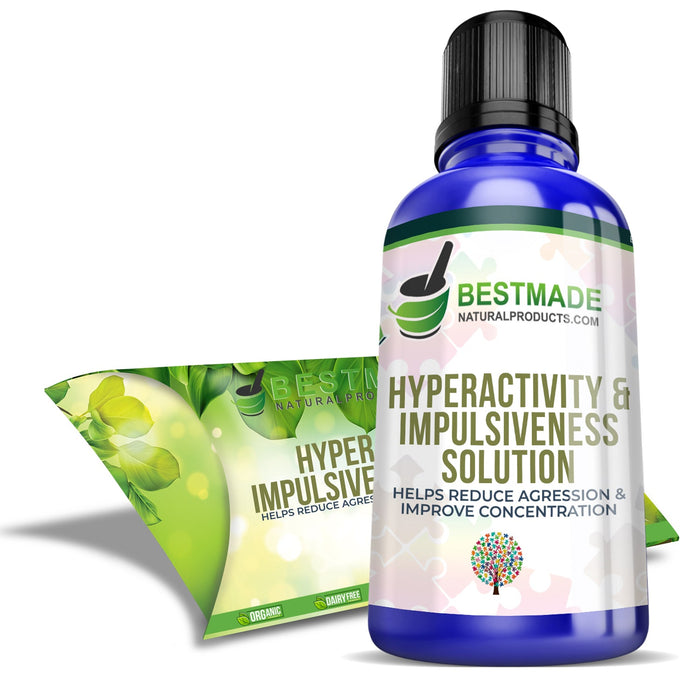 多动和冲动解决方案
Sale
Sale
Original price
$48.99
-
Original price
$48.99
Safe Natural & Effective  Autism Formula
Helps Reduce Aggression & Improves Concentration
A  Powerful ASD Brain Support Supplement
Memory Booster & Mood Stabilizer
HELPS YOU WORK EFFECTIVELY a  brain support supplement that is a non-addictive solution to the problems of hyperactivity and impulsiveness. It helps to maintain healthy brain functioning, enhances concentration and helps you focus on the task at hand.
SAFE AND NATURAL REMEDY: A brain booster supplement made from nature-based ingredients like Ginkgo Biloba 8X, Scutellaria Laterifolia 7X, Matricaria Recutita 12X, Centella Asiatica 6X, Avena Sativa 4X, Urtica Urens 8X, and Aspalathus linearis I OX, combined to help you minimize symptoms of restlessness and mood swings.
MEMORY BOOSTER and mood stabilizer promotes healthy mental functioning by helping to eliminate distracting factors, improve memory and increase attention span.  
NATURAL CALM  in a remedy that works to enhance brain function, resulting in improved alertness and mental focus. 
JUST THE GOOD STUFF Our hyperactivity and impulsiveness formula is an effective brain booster that does not contain any harmful ingredients like GMO, gluten, additives, chemicals or preservatives. This memory and focus supplement works to provide you support without any kind of side effects or drug interactions; you can even add it to your current treatment plan.
RISK-FREE PURCHASE Try our Hyperactivity & Impulsiveness remedy designed for kids and adults on the spectrum.  It is made following strict quality standards in FDA approved facilities to give you an effective and reliable product. If this product doesn't work for you we can help you find a formula to meet your needs.   All of our products come with a 100% money-back guarantee.
SUFFERING FROM LOW CONCENTRATION AND LACK OF FOCUS AT WORK OR SCHOOL?
Children, teens and adults that have autism often have difficulty concentrating and are easily distracted. Fidgeting and overactivity are common especially in kids with ASD.  Whether you are trying to succeed at work or learning the ability to focus, learn and remember can make your life easier and make you more productive . 
WHAT CAN YOU DO?
Many people on the spectrum use cognitive behavioral therapy and/or take multiple medications to help with hyperactivity and impulsive behavior. These prescriptions often come with a long list of unwanted side effects; they can upset your stomach, make you tired and may even be addictive.  Looking for a wellness formula to help create some positive changes and deal with the symptoms of aggression, hyperactivity, and impulsiveness? 
THE BESTMADE SOLUTION
Our exclusive blend of active ingredients will help fight against the major problems of hyperactivity and impulsiveness. With the help of this natural supplement, you can support healthy brain function and minimize negative behaviors that interfere with a productive lifestyle.  Naturally calms the mind and relieves symptoms of restlessness and hyperactivity.
Unlike other hyperactivity and impulsiveness remedies, this non-addictive brain booster supplement is free from harmful ingredients and works without any side effects. With enhanced focus and concentration you will have more confidence to work and be successful in school and life.
Add the Bestmade solution for Hyperactive and Impulsive Behaviour to your cart today.
INGREDIENTS
Ginkgo Biloba 8X, Scuttellaria Laterifolia 7X, Matricaria Recutita 12X, Centella-Asiatica 6X, Avena Sativa 4X, Urtica Urens 8X, Aspalathus Linearis I OX
HOW TO USE THIS PRODUCT
Take 10-15 drops 3-4 times a day in 8 oz of water. If you weigh less than 100lbs use half a dose or take as prescribed.

PRODUCT INFORMATION
30mL approximately a 1 month supply when used as recommended

100% MONEY BACK GUARANTEE

Other Products you Might be Interested in...
All of our products have a 100% Guarantee. If you are unhappy for any reason and we do not resolve it, We will refund 100% of the original Purchase price. Our goal is to help you, so we stand behind our products.

Our site provides information regarding health and wellness, it is not a substitute for professional medical advice. You should always consult with your doctor or health care provider regarding your health concerns, and read all directions and information on dietary supplements prior to use.

*Claims based on traditional homeopathic practice, not accepted medical evidence. Not FDA evaluated.
Additional Resources that Can Help You Optimize Your Health 
Click on the images for more info on related topics!