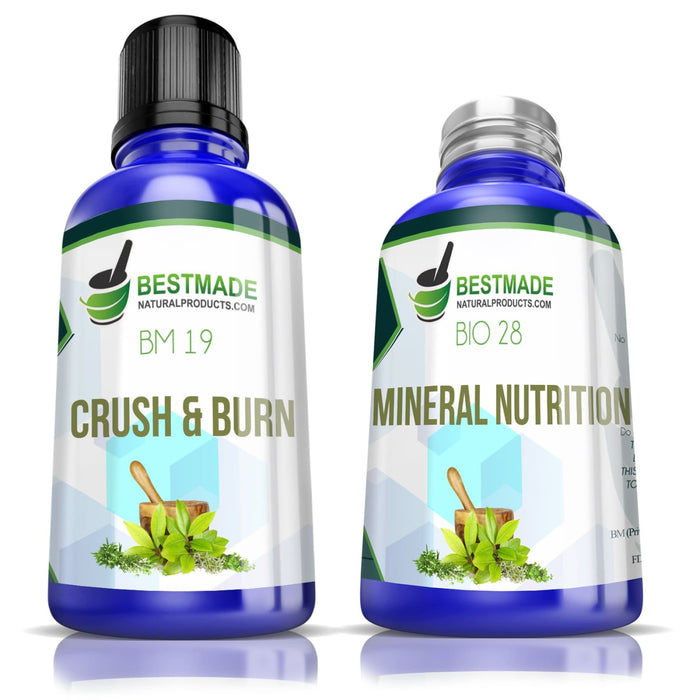 Fit & Healthy - Natural Weight Loss Program
Sale
Sale
Original price
$139.99
-
Original price
$139.99
Weight Loss Program Designed for Young people Naturally Control Hunger & Burn Fat Includes Diet and Nutrition Information, Healthy Snack Options & Fitness Information
DIETS ARE DANGEROUS Young people can safely lose weight while eating nutritious food they need to grow


SUGAR AND PROCESSED FOODS ARE BAD Help kick a sugar habit and end bad food cravings

BURN FAT AND INCREASE ENERGY LEVELS with natural supplements to ignite your weight loss.

SET A GOOD EXAMPLE use the diet plan to prepare meals and help your whole family eat better.

KIT INCLUDES 1 month supply of natural supplements E-book articles on healthy eating and nutrition.

THIS PRODUCT WORKS to get back to their optimal weight and health.  and jump start some healthy weight loss. Success provides very good motivation!

COMPLETELY SAFE PRODUCTS

BM19 Drops work as an appetite suppressant and also boost energy levels. These drops are taken 3 times a day in a little bit of water. Bio28 tablets are to help deal with those nasty food cravings that sabotage our best attempts at eating healthy. These tiny mineral supplements help correct the mineral deficiencies that cause the most intense food cravings. These can be taken on an as-needed basis to get through the rough spots. Take 1-2 tablets at a time, with a max of 15 per day. Our products are so safe they can even be used alongside other herbal or traditional treatment options.

SUGAR IS EVIL! So you will need to avoid using it and also white flour and packaged foods. No wonder childhood obesity is such a huge problem when most kid's lunches are filled with white flour, sugar and chemicals. Meat, fresh fruits and veggies are better options. Pack your own lunch this will help you avoid many of the packaged or processed items found in restaurant foods and at food counters.

NO LOW FAT OR DIET FOODS, That's right! We are more concerned with making healthy food choices. No diet pop! Stick to water and tea to optimize weight loss. After about 5 days you will find that the sugar cravings start to fade; and for those moments of weakness you can use Bio28 tablets to crush the cravings.

GET SERIOUS ABOUT WEIGHT LOSS as a tool to avoid serious health consequences later in life. Use our Weight Loss Program for Kids/Teens and let your children enjoy an active and satisfying lifestyle that promotes a positive self-image. Place an order today to start your child on the road to better health and weight management.
HOW TO USE THIS PRODUCTS
LIQUIDS:
Take 10-15 drops 3-4 times a day in 8 oz of water. If you weigh less than 100lbs use half a dose or take as prescribed.
PRODUCT INFORMATION
30mL approximately a 1 month supply when used as recommended
PELLETS:
Take 3-5 tablets 3-4 times a day. If you
weigh less 100lbs use half a dose or take
as prescribed.
PRODUCT INFORMATION
25gm approximately a 1 month supply when used as recommended.
All of our products have a 100% Guarantee. If you are unhappy for any reason and we do not resolve it, We will refund 100% of the original Purchase price. Our goal is to help you, so we stand behind our products.
Our site provides information regarding health and wellness, it is not a substitute for professional medical advice. You should always consult with your doctor or health care provider regarding your health concerns, and read all directions and information on dietary supplements prior to use.

*Claims based on traditional homeopathic practice, not accepted medical evidence. Not FDA evaluated.
100% MONEY BACK GUARANTEE
Other Products you Might be Interested in...
CLICK IMAGE FOR MORE INFO ABOUT HEALTHY LIVING