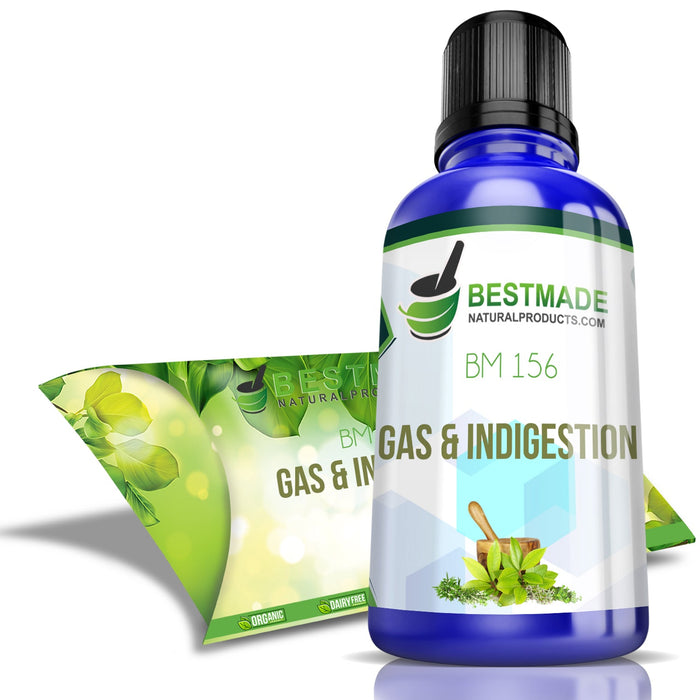 Natural Remedy for Gas & Indigestion (BM156)
Sale
Sale
Original price
$48.99
-
Original price
$48.99
Fast Acting Formula 
Natural Remedy for Stomach Support from Indigestion, Gas, Bloating, Nausea, & Heartburn 
Drink with Water - Risk-Free Purchase
☑️ STOPS GAS: All-natural supplement for reduction gassy feeling of the stomach. This can also include bloating, nausea, & heartburn.
☑️ GET YOUR TUMMY RIGHT: Powerful plant based ingredients work to naturally aid your stomach with abdominal pain, indigestion, belching, & more. 
☑️  DRINK AND GO: Elevated formula designed for those on the go. Just add to water and drink. Easy to carry to work, gym, vacations, and more. 
☑️  WORRY-FREE FORMULA: All natural with no side effects. This natural remedy can work alone or taken while using other medications. 
☑️ QUALITY YOU CAN COUNT ON: Try our products! If you don't get the results you want we can help you find a formula that works for you. Dedicated to meeting your health and wellness needs since 2007. Hassle-free customer service.
Gas & Indigestion - BM156
Do you have gas & indigestion issues?
It happens to everyone from time to time. You get that unpleasant feeling in your tummy. It could be a gassy feeling or perhaps an acidic or upset stomach. It can certainly put you in a bad mood.  Passing gas, abdominal pain, bloating, belching, irritable bowel syndrome, and constipation can make you very uncomfortable. Your stomach is trying to tell you something, so do something about it.
What causes indigestion issues?
Indigestion and gas are sometimes treatable with a few dietary changes. Symptoms may appear because of hurried eating and drinking, smoking, chewing gum, badly fitted dentures, gas in the large intestine, undigested carbohydrates, and lactose intolerance. If you avoid these things you may also be able to avoid the tummy upsets associated with them.
What if You have ongoing issues?
For some individuals, stomach issues persist, occurring on a near-daily basis. When this happens you need something to help your body heal and digest food better. Changing your diet can help. But wouldn't you like to heal your stomach and improve your digestive health? Look no further, we have a solution for you. Bestmade Natural Gas & Indigestion BM156 is an all-natural, plant-based supplement to assist with digestion related issues. 
If you suffer from gas & indigestion issues, you have options. 
Why continue to push yourself every day and ignore the disagreeable messages from your stomach. It's time to do something about it. Your health is your wealth. It affects your overall mood, well-being, and quality of life. Bestmade Natural wants you to feel your best. That is why we created Gas & Indigestion BM156. A precisely targeted formula designed to provide effective natural healing. This plant based supplement works to get you feeling right. Designed for super healing power! 
BM156 comes in a small droplet bottle you can take on the go. Take it to work, school, gym, vacations, and more. Simply put 10-15 drops per dosage at around 3-4 times per day in 8 oz of water. Drink and prepare yourself for improvements or you can contact us. This risk-free purchase will get you the results you want or we will provide another formula that works better for your issues. 
Use for:
Indigestion, painful & burning sensation in the upper abdominal region, bloating, belching, diffuse abdominal pain, heart pain, passing gas, nausea, and occasionally vomiting.
HOW TO USE THIS  PRODUCT
Take 10-15 drops 3-4 times a day in 8 oz of water. If you weigh less than 100lbs use half a dose or take as prescribed.. 
ACTIVE INGREDIENTS
Mag PhosD3 30C, ErigeronD3 30C, Nux MosD3 30C, IgnatiaD6 60C, AlstoniaD3 30C, China OffD5 50C, HydrastisD6 60C
NON ACTIVE INGREDIENTS
PRODUCT INFORMATION
30mL approximately a 1 month supply when used as recommended
                              100% MONEY BACK GUARANTEE

Other Products you Might be Interested in...
All of our products have a 100% Guarantee. If you are unhappy for any reason and we do not resolve it, We will refund 100% of the original Purchase price. Our goal is to help you, so we stand behind our products.

Our site provides information regarding health and wellness, it is not a substitute for professional medical advice. You should always consult with your doctor or health care provider regarding your health concerns, and read all directions and information on dietary supplements prior to use.

*Claims based on traditional homeopathic practice, not accepted medical evidence. Not FDA evaluated.
Additional Resources that Can Help You Optimize Your Health 
Click on the images for more info on related topics!